Captools/net reporting can be initiated from the Captools/net Desktop (shown below) or from a web-browser. Higher level versions can also schedule the generation of reports, including the emailing of secured (encrypted PDF) reports to clients.

Upon selecting a report, through the browser interface, the user can specify the accounts against which it is to run, as well as other report setup options such as the time period, output format (note: Excel, RTF and Jpeg option availability limited to higher levels) and destination.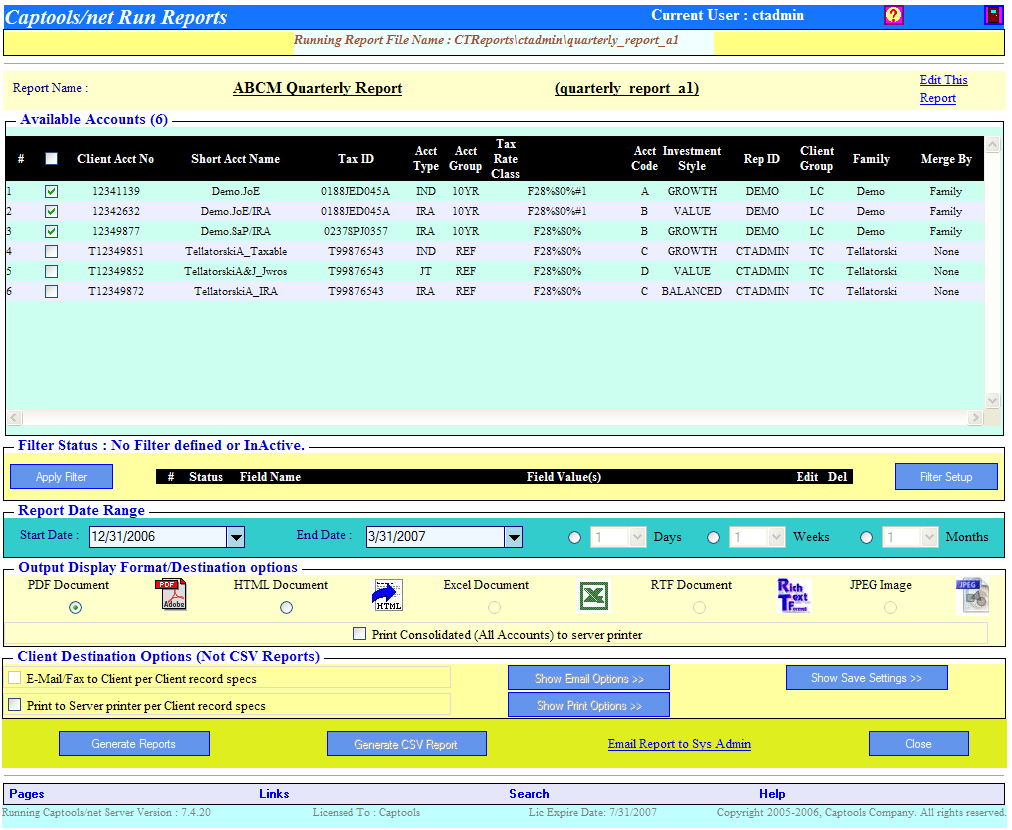 Report output can be directly to screen as well as saved to files for either archive purposes or for later review and emailing or printing.
More sample reports can be viewed at Example Reports.
Additional functional detail is available in Captools/net "Help documentation".
See Reports_by_Level for a PDF document enumerating report and report field and chart availability by program level.